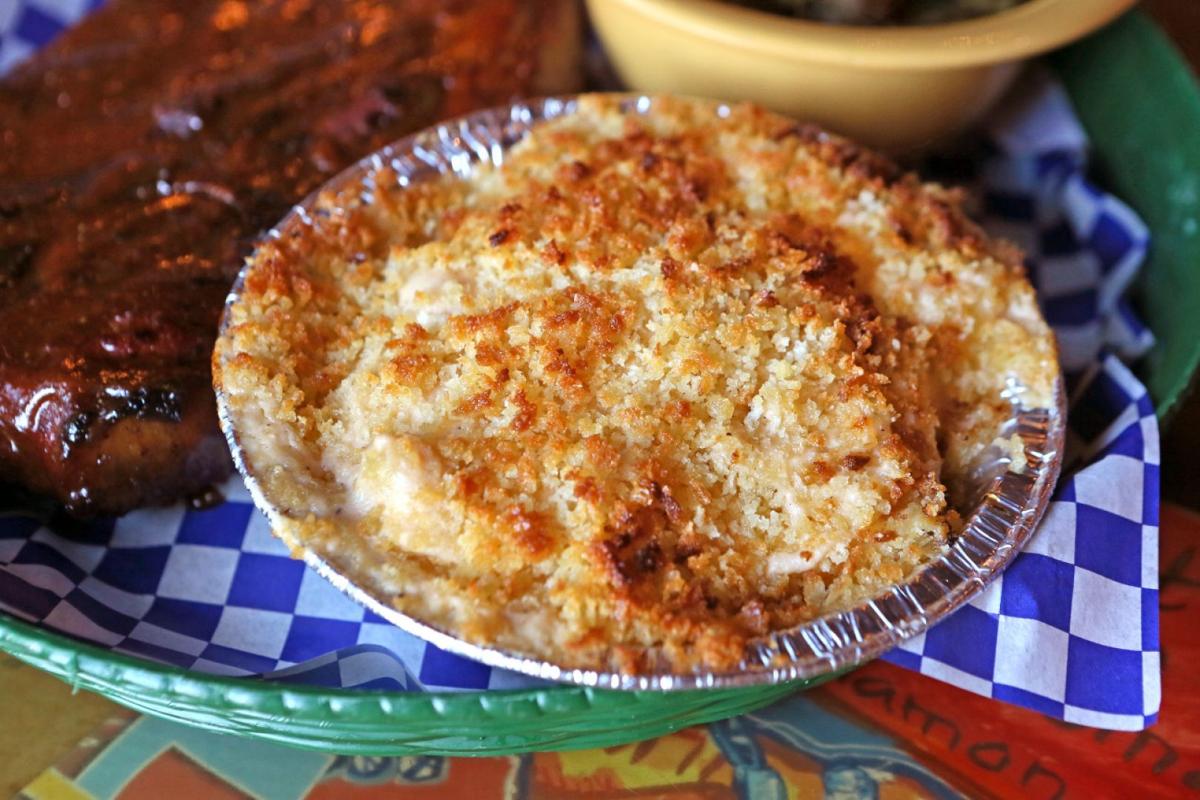 MAC and CHEESE
Highway 61 Roadhouse Restaurant Recipe
Mac & Cheese Sauce:
3 cups whole milk
1 cup heavy cream
6 ounces cream cheese, room temperature, cut in 12 pieces
1/2 cup (1 stick) butter
1/4 cup all-purpose flour
3/4 teaspoon cayenne pepper
1/2 teaspoon white pepper
1/2 teaspoon black pepper
1/2 teaspoon sea salt
1/4 teaspoon granulated garlic
10 ounces shredded cheddar and Monterey jack cheese blend
Per Serving:
1 cup Mac & Cheese Sauce
1 cup cooked cavatappi (
spiral tube macaroni
)
1/2 cup shredded cheddar cheese
1/4 cup panko tossed with 1 tablespoon melted butter
To make the Mac & Cheese Sauce.
In a saucepan, heat milk and cream on medium heat, stirring often, just until boiling but do not allow to boil. Stir in cream cheese and stir until melted. Keep hot, do not allow to boil. In a large, heavy pot, melt butter on medium heat. Whisk in flour, peppers, salt and garlic; let cook for 2 minutes, whisking continuously, then stir into hot milk and cream mixture. Let cook, stirring continuously, until it thickens. Stir in cheese and cook, stirring often, until cheese melts. Prepare servings. Heat oven to 450 degrees. Makes 6 servings.
To serve Highway 61 Roadhouse style,
spread about 1/4 cup Mac & Cheese Sauce in bottom of individual oven proof dishes. Top with cavatappi, then cheddar, then 3/4 cup Mac & Cheese Sauce. Top with buttered panko. Bake for 7 to 10 minutes until hot and panko turns golden.
Note:
For Mac & Cheese with Bacon, a Highway 61 Roadhouse specialty, add a layer of about 1/4 cup crisp cooked thick bacon after the noodles.